Features of JMF
Japan's largest Diversified REIT investing in real estate properties serving as a foundation of urban lives
Japan Metropolitan Fund Investment Corporation (JMF) has been listed on the Real Estate Investment Trust ("REIT") Section on the Tokyo Stock Exchange (Securities code: 8953) as Japan Retail Fund in March 2002. It was the first investment corporation in Japan to specifically target retail property assets. JMF will hold up as its vision, "Support metropolitan life (live, work and consume) in Japan from the perspective of real estate", and realize improvement of unitholder value (sustainable growth) through investment in urban real estate in Japan.

Portfolio Focused on Properties located in Urban Areas
In view of the changes in the operating environment due to the advancement of trend of mixed-use by area or by property and the progress of e-commerce, JMF acquires and operates retail properties, office buildings, residences, hotels and mixed-use properties for these purposes located in urban areas (urban and commuter-town areas).
See portfolio
Retail Properties
These are urban retail properties located on main streets in major retail areas, urban retail properties which may be either converted into mixed-use properties or used for other purposes, urban retail properties (mainly supermarkets) located around stations in highly populated areas, and suburban retail properties.
These are retail properties located in representative commercial districts in Japan, including Ginza and Omotesando in the Tokyo region, and Umeda, Shinsaibashi, and Sakae in the Osaka-Nagoya region. These are places where the latest trends are set, and also visited by many tourists.
GYRE (Shibuya-ku, Tokyo)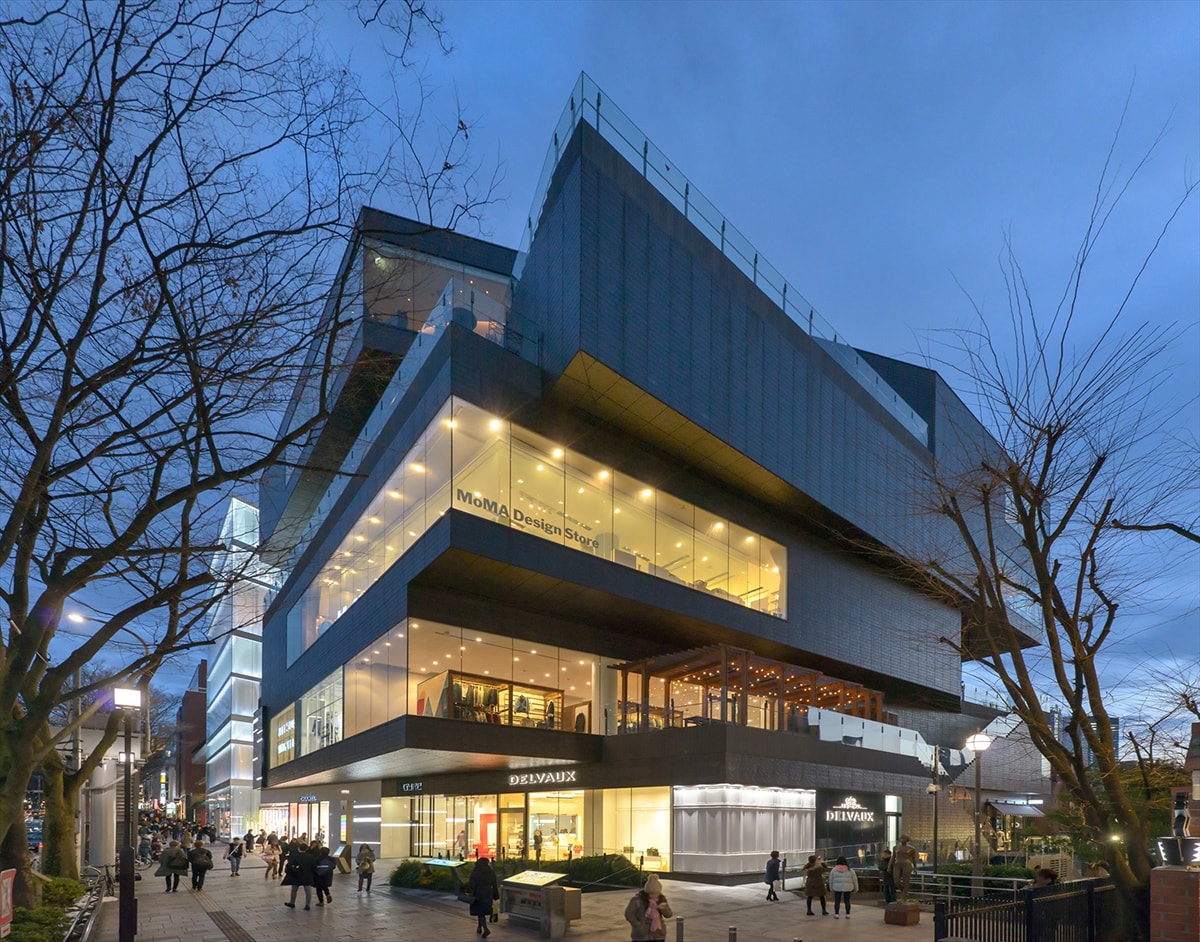 Located at the intersection between Omotesando and Cat Street, this is JRF's flagship property. Also of note are the tenants leading in fields such as fashion, design, and art. "GYRE" means spiral, and the meaning of its name is also reflected in its shape.
MORE
Mixed-use Properties
These are properties located in urban areas which are used for multiple purposes among retail facilities, office buildings, residences and hotels, etc.
KAWASAKI Le FRONT (Kawasaki-ku, Kawasaki-shi, Kanagawa)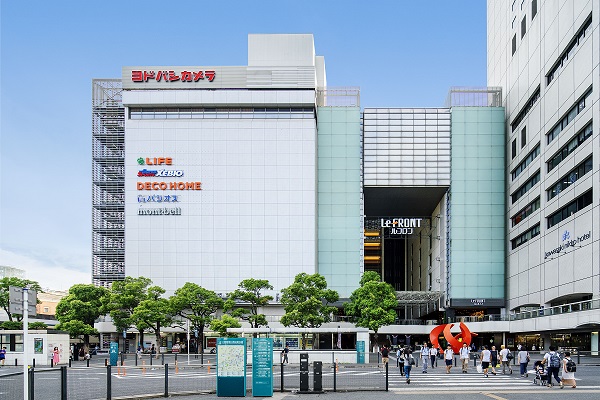 Situated in front of JR Kawasaki Station, which boasts one of the largest number of passengers in Japan, this is a mixed-use property which has specialty stores such as a supermarket or a large-scale electronics retail store, aquarium, and satellite office.
MORE
Office Buildings
Office buildings located in Central Business Districts, and office buildings located on the outskirts of Central Business Districts
JMF-Bldg. Shibuya 03 (Shibuya-ku, Tokyo)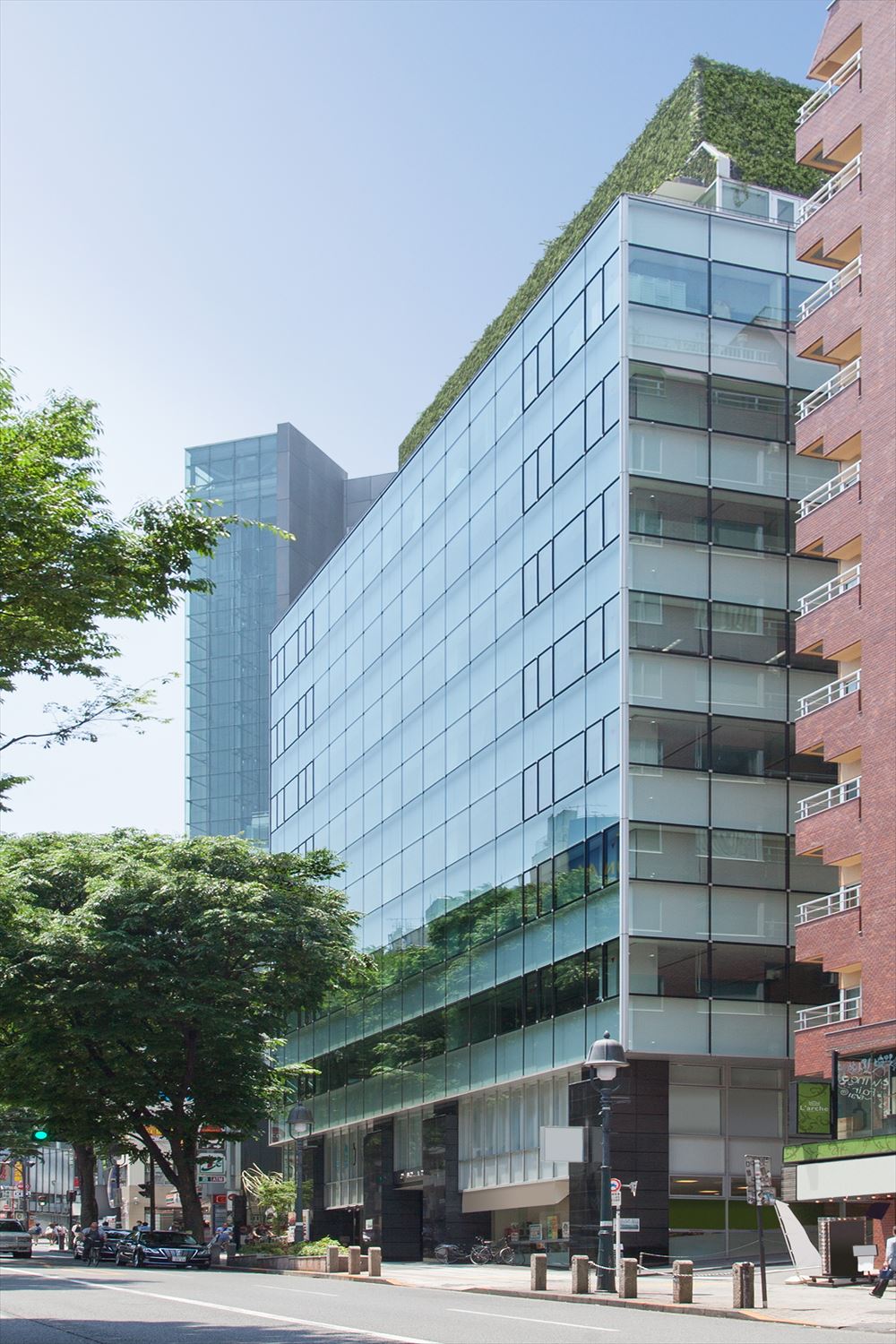 This is a recently built high-grade office building, which is rare in the Dogenzaka district, an area with a concentration of IT companies with high growth potential. It is an innovative property and is the first J-REIT property to receive the "CASBEE for Smart Wellness Office Certification" which comprehensively evaluates the office models that the next generation should have.
MORE
Others
These are rental houses or hotels located in urban areas

Using Accumulated Capability of Managing Facilities
JMF aim to continuously improve unitholder value by making full use of the high investment management capabilities, which are based on the experience in managing diverse applications.
Leasing
JMF has a leasing specialty department, which is rare among J-REITs asset management companies, and utilizes the tenant relationships with more than 1,000 tenants cultivated through its operations for internal and external growth. In addition, JMF analuzes trends of leasing market and rents through regular information exchange with research firms, and constantly carries out rent negotiations based on the latest rental market information.
Value Enhancement
JMF will enhance the value of the assets based on the implementation of numerous large-scale renewal works with designing space and various value-up experiences such as reconstruction, floor expansion by building an annex building, and conversion of usage.
Area Management
Property acquisition focuses on specific areas to which competitive tenants are attracted, with an aim to enhance leasing potential in the relevant area. In addition, the flow of people is analyzed based on locational information via smartphones, which is extended to analyses of people's movements in the area and utilized for leasing.
Continual ESG Activities
JMF shares the same concept about sustainability with KJR Management (the Asset Manager) that outsources its asset management, and is forging ahead with initiatives together with the Asset Manager. JMF conducts its investment and operational activities in accordance with "Responsible Property Investment Policy" a policy set out by the Asset Manager.
Sustainability activities of JMF