Apr. 25, 2018 Property
Abiko Shopping Plaza reopened on Wednesday, April 25, 2018
Japan Retail Fund Investment Corporation ("JRF") reopened its renewed
Abiko Shopping Plaza
(Abiko-shi, Chiba) on Wednesday, April 25, 2018
Establishment of a new community space
Improvements made in harmony with the environment, based on a concept of "The center of town and living," include the addition of a wood deck and plants to the outdoor plaza as well as a newly established "kids' zone" children's play area. An open lounge has also been added to the third floor shared area, creating a community space where local residents can gather.

Reopened with 14 new stores and 16 relocated and renovated stores dedicated to daily shopping needs!
Stores regularly visited by shoppers have been relocated and expanded, including the large-scale Book Marche, and Seria, one of the area's largest 100-yen shops. The giant variety store, Bon Maison, and a docomo Shop have also opened. These stores are located on the first floor providing greater convenience, and complementing the Ito Yokado supermarket. Moreover, to further enhance the selection of services, a kids' culture zone, incorporating Aeon Shintaiso (Rhythmic Gymnastics) School, Benesse English Conversation School "BE studio" and Soroban Kyoshitsu 88 Kun abacus school (to learn calculation using the Japanese abacus), has been established on the third floor close to the Abiko Citizens' Plaza, which provides a site for cultural and welfare exchange for residents of Abiko. Furthermore, Tanita Fits Me, which offering a new approach to fitness, has also opened, helping to create facilities accessible to customers of all age groups.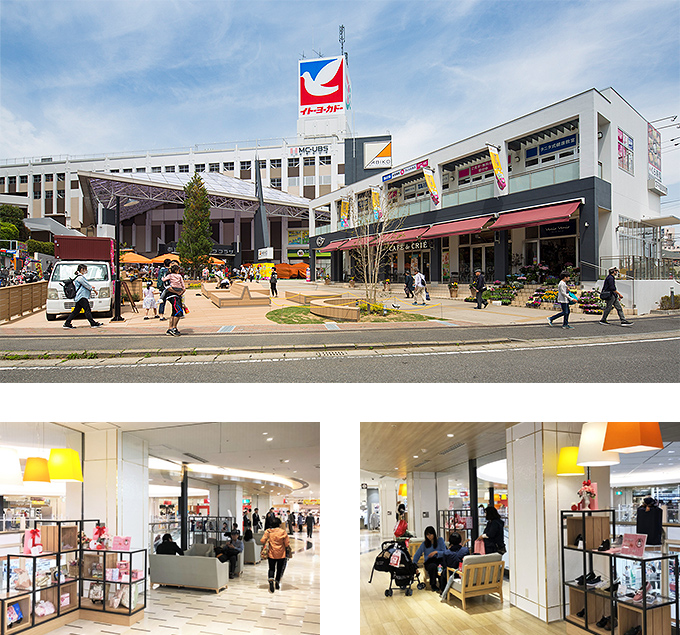 For the renewal, please see the following notice:
Information
Japan Metropolitan Fund Investment Corporation
KJR Management
Tel: +81-3-5293-7081